Most people dream of being able to work from home, but never taking off your PJs and watching Reality TV on a loop, surprisingly isn't as glamorous it sounds. It doesn't take long before you start to question whether you in fact did brush your teeth that morning. The couch you used to love coming home to after a long day begins to feel like those ball pits McDonald's used to have; you never know when you'll make it out -- if ever. Don't even get me started on the fridge, you were the one who did the grocery shopping...you know exactly what's in there. Still, you won't be able to stop yourself from checking every ten minutes to make sure the grocery fairy didn't leave you a surprise snack.
Unless you have a home-office, it might be time to look for a place to do your work besides a busy coffee shop or the inspiration-crushing library. Coworking spaces are popping up all over the country; introverts, hear me out, don't let the "co" freak you out. Nearly every coworking space also has private office options, they're just going to cost you more money. Social butterflies that despise cubicle life will thrive in a coworking environment. Sometimes you gotta spend money to make money, so here's a look at some different co-working spaces to inspire you to claw your way off the couch and finally get some work done!
1. THE UNIQUE SPACE, Los Angeles, CA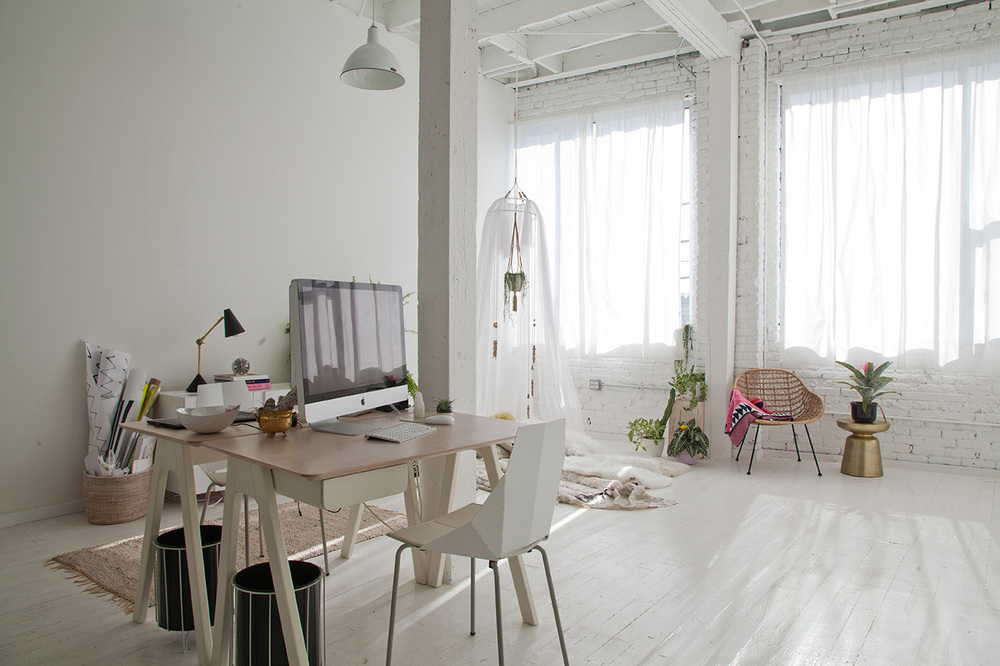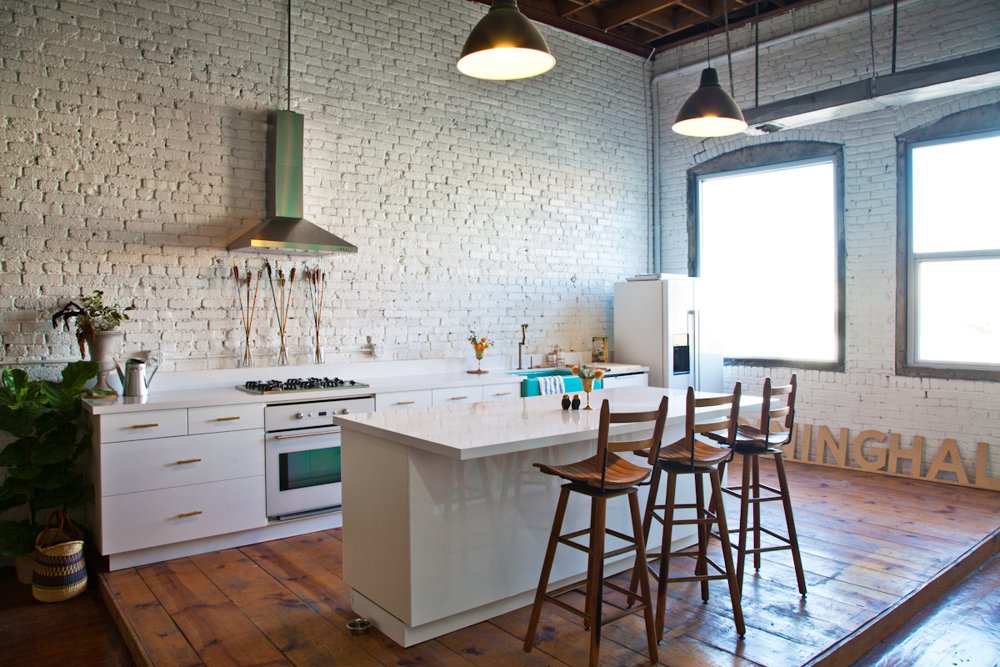 The Unique Space is the equivalent of your most stylish friend's apartment re-created as an office. A mix of bright colors and minimal clutter make this multi-use space incredibly functional and beautiful. There's different options for coworking spaces and private offices. If you want to fly solo it'll cost you over $1000 for an office. For shared spaces, prices range from $35/day to $350/month. If you're gawking at what it will cost you to get an all-access pass consider this: FREE...Blue Bottle Coffee...all day, every day. There's also an amazing kitchen, and rooftop terrace. Plus, the space often has workshops which can help pull anyone out of their deepest creativity rut.
2. BREATHER, San Francisco, New York, Canada
Breather is the Airbnb of workspaces. With Breather, you can rent somewhere to work, meet with clients or just find some peace and quiet, 24 hours a day. The listings are basically your secret "dream home office" pinboard on Pinterest turned reality. Bright, clutter-free spaces can be rented hourly or for the day in San Francisco, New York, Boston and two cities in Canada. They borrowed their tagline "A Thousand Keys In Your Pocket" from Apple's genius iPod campaign; but ironically you don't need any keys to access the space you rent through Breather...all you need is a Smartphone. How convenient is that?!
3. COLORADO COWORKING PASSPORT, All over Colorado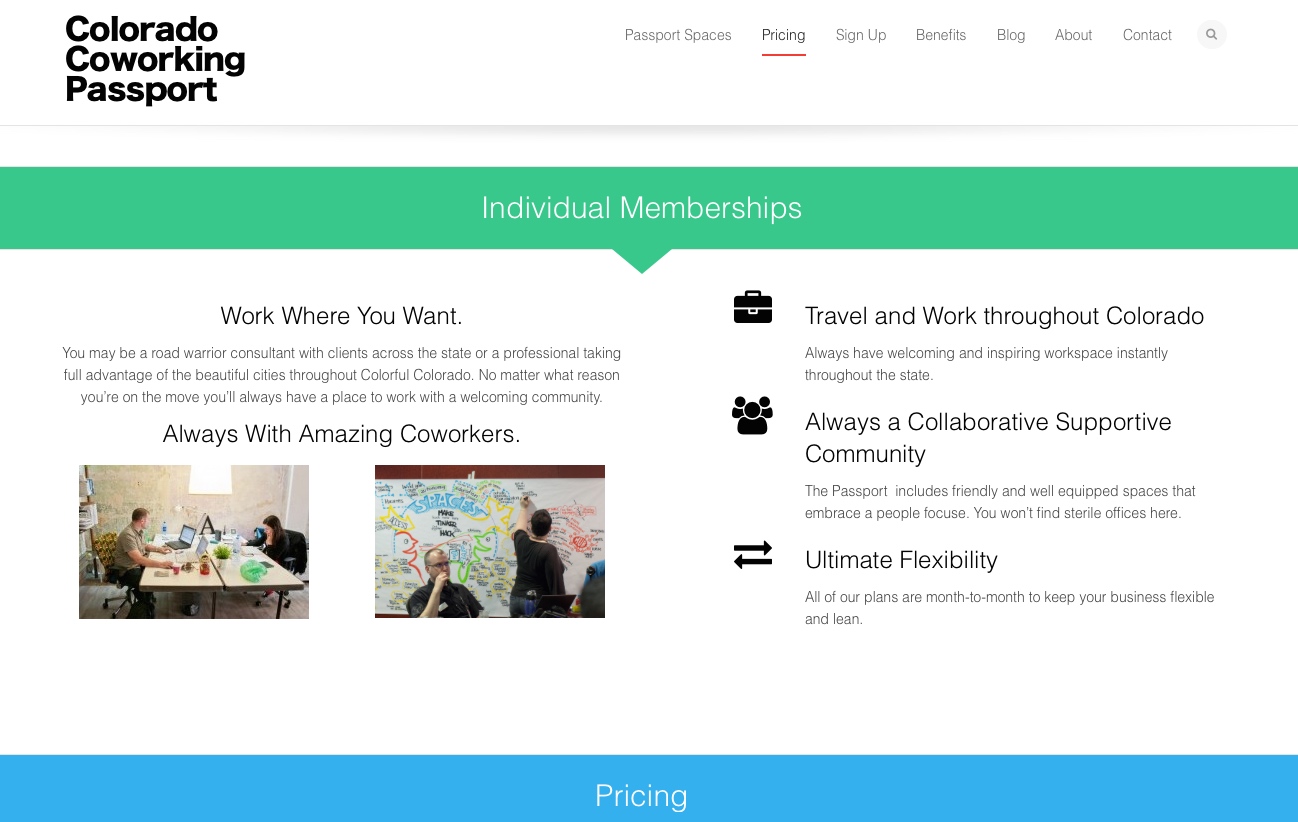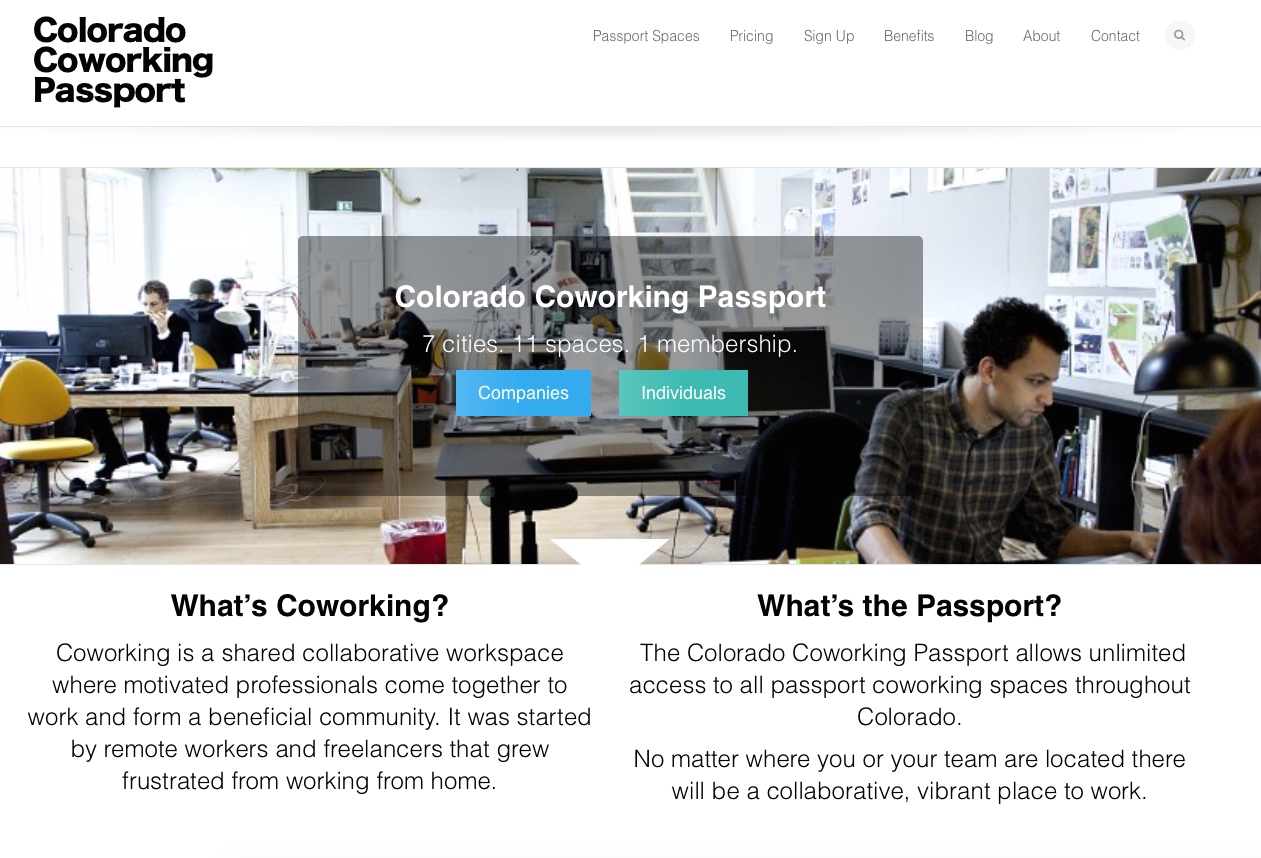 The Colorado Coworking Passport might sound like it only caters to jet setters or people who travel a lot for work, but it's also for the freelancer who doesn't want to be stuck in one spot. Offering full-access into 11 coworking spaces in seven different cities, the Colorado Coworking Passport delivers an, ahead of it's time, bang for your buck. For $375/month you can choose where you want to work each day based on how you feel, what projects you're working on and whether you're looking for collaboration or a private office. At Shift Workspaces in Denver you can take advantage of their gym if you feel like getting a quick sweat on during your workday. Fuse, a co-working space in Boulder offers people the chance to connect with other creatives at social meet-ups like their weekly "Startup Happy Hour", plus they have their own cafe onsite. In closing...More choices > less choices.
4. Bend Creative Space & BendTECH, Tumalo/Bend, Oregon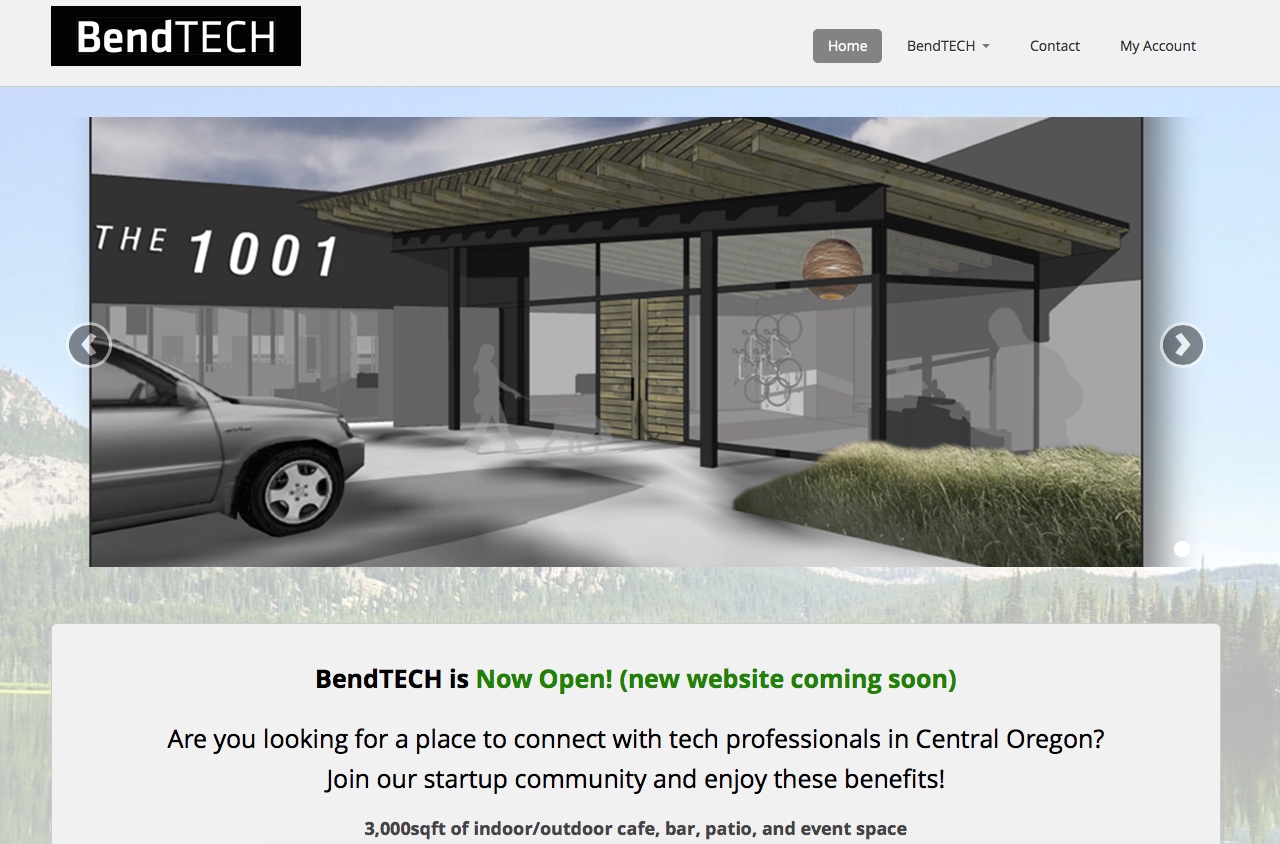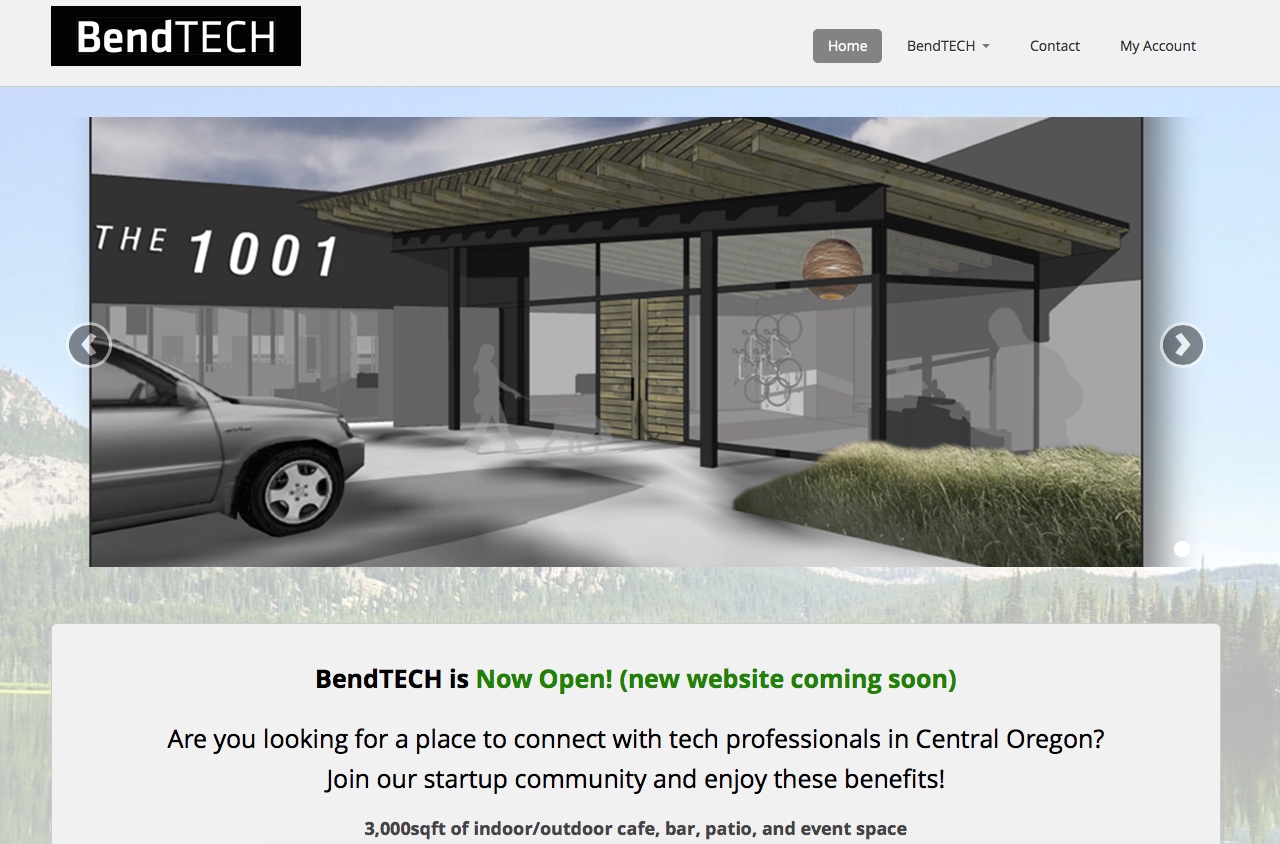 I was starting to think all the cool coworking spaces were limited to big cities, then I found Bend Creative Space and BendTECH. Although they both boast Bend in their name, Bend Creative Space is actually located in Tumalo, a small town just north of Bend. The coworking space at BendTECH is part of a bigger tech hub on the westside of Bend. At BendTECH you can rent a drop-in desk for just $100/month which you can use five times a month during normal business hours. They also have dedicated desks from $250 and three different sizes of private offices. BendTECH has showers and bike racks plus a Portland-worthy coffee shop: Stackhouse Coffee. Bend Creative Space would be ideal for the freelancer who wants to get away from their normal routine. Here you can rent desks and offices month to month. For a spot at the "work bar" you'd pay $150/month, if you want your own a spot in their open working areas, it'll cost you $250/month. Private offices at Bend Creative Space are $650/month. If the small-town in you is saying, "that's so expensive" consider the fact that a private office at The Unique Space in LA cost more than double.
All the coworking spaces I've covered have their own charm but overall, I'd say the biggest perk is being able to rent month to month. Not signing a year-long lease allows you to test taking the next step for your business knowing the safety of your couch will be waiting for you if it doesn't work out. Trust me though, that couch isn't safe...it's a ball pit of unproductiveness and I hope you never go back.
What's your favorite coworking space in your area?
*Photos courtesy: The Unique Space, Breather, Colorado Coworking Passport, Shift Workspaces, Fuse, BendTECH, and Bend Creative Space.